You can Google Brett Greenwood's story. It is rather remarkable.
Last night, after months and years of rehabilitation, he was able to lead the Iowa Hawkeyes football team (his former team) onto the field. Embedded, below, is the inspirational clip of that happening.
He is flanked by his former strengths & conditioning coach, Chris Doyle, and one of his former teammate's, Pat Angerer.
What I really LOVE about this clip is seeing the constant encouragement that Greenwood receives. For the 45+/- seconds while Greenwood is walking, Angerer and Doyle are constantly in his ear to give him words of encouragement; telling him how he can do this.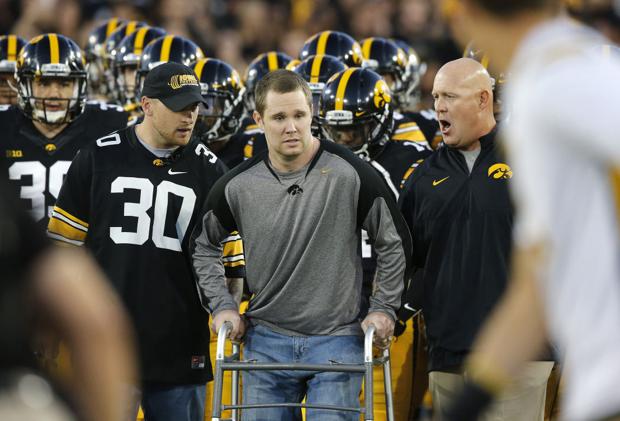 This is what our students need. Our students need someone, multiple people, constantly giving them that same level of encouragement. They need someone telling them that they can do it. They need someone praising them that they are doing it. And this needs to be happening all day long for our kids.