When penguins jump into the water where there are predators, one has to go first.
Or that penguin might get first dibs on all the tasty fish in the ocean. Take the risk.

"Failure is not just acceptable, it's often essential." - Randy Pausch
Inspired by the The Last Lecture, I heard about this idea - to recognize an individual for taking a risk. Admittedly, I was hesitant to do this. How were teachers going to receive this? What would it do to the culture and climate of the building when we were going to recognize and single-out one staff member with an award. Regardless, I did it anyway. I took the risk.

We want to create a culture that encourages risk taking. Where risk taking not only becomes the norm, but it is also something that is regularly recognized and celebrated. Because that's how you learn. That's how you grow. And eventually, that's how you get better.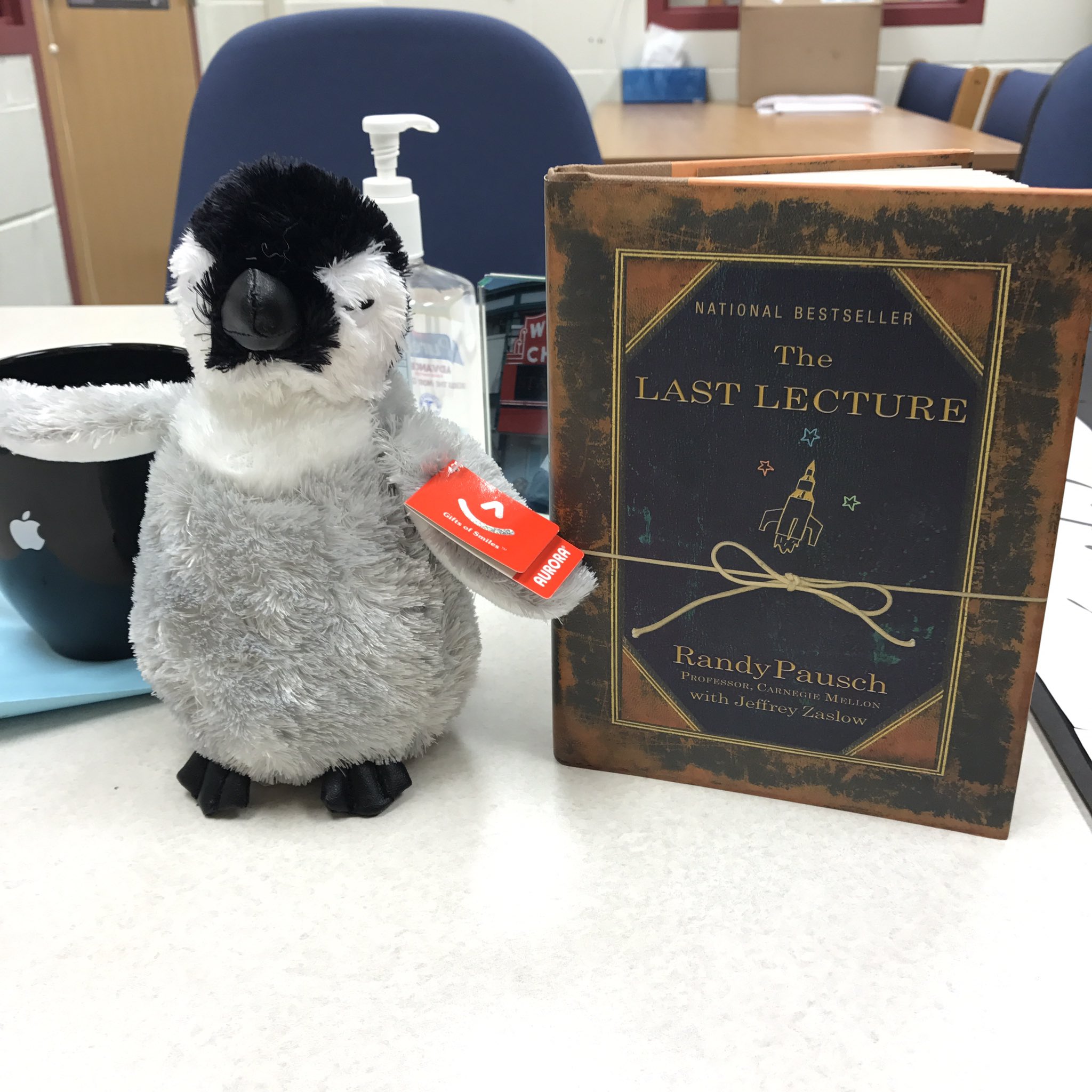 We awarded our first ever, First Penguin Award at Van Allen Elementary School to Lisa Hildebrand (
@vanallen_PE
), our PE Teacher on Thursday, December 8th, 2016. Congratulations! I've used the word inaugural in this post because this is something that I plan on becoming a ritual at our school. It is something that we will do at the conclusion of each (or near the conclusion of each) trimester. Eventually, I want to be able to individually recognize ALL of our teachers for the risks that they take.
Taking risks has to be more than something that we just talk about. Taking risks has to be more than something that we just do. Taking risks has to be something that we celebrate!